Email is playing an ever increasing role in the relationship between large businesses and their customers. One reason is because of how easy it is to transfer files – and we are seeing a considerable increase in the proportion of emails with attachments. That is why we decided to release this major upgrade to OWI.Mail, with a new feature to complement its semantic analysis: intelligent attachment analysis.
ILLUSTRATION AND EXPLANATION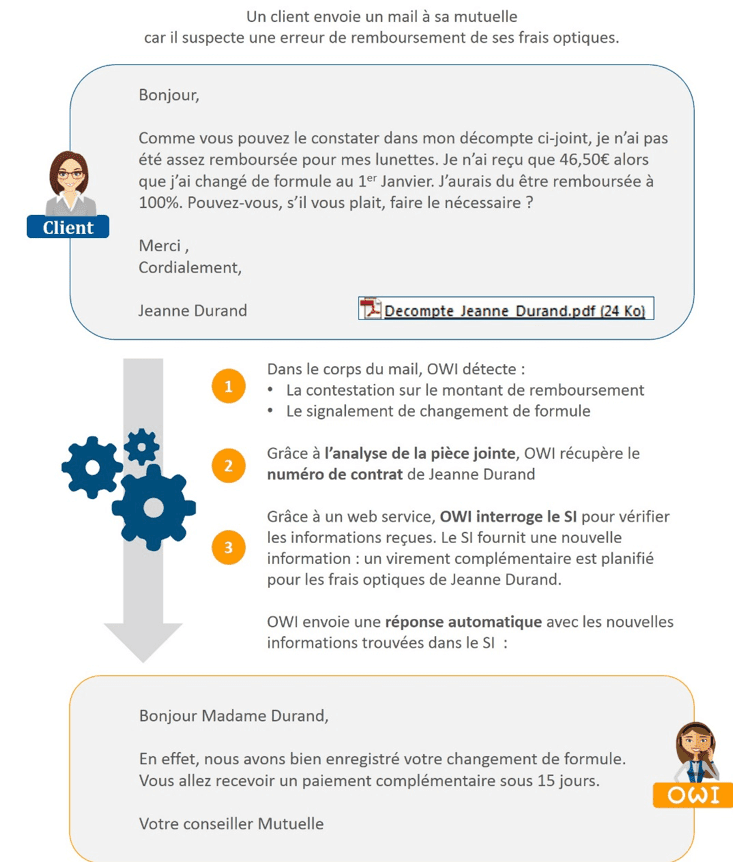 Thanks to intelligent analysis and the most powerful OCR* on the market, OWI.MAIL is capable of:
Handling all file formats: PDF, Word, XLS and all image types
Automatically optimising the contrast and orientation of image files
Marking 'false attachments' (logos, signatures, etc.) so they're ignored
Extracting customer reference details
Recognising each type of attachment e.g. forms or invoices, as well as more complex documents (official statements or expert reports)
Attachment analysis works side by side with the semantic analysis to further automate tasks and provide extra help to advisors.
OCR: Optical character recognition