Imagine a customer service in full rush: phones keep ringing, advisors are trying hard to handle every incoming call. The answer rate deteriorates, waiting times get longer, customers get irritated, the staff is under stress.
A recent survey revealed that 72% of calls to the Health Insurance and 54% to the Family Allowance Fund do not achieve their objective. And these are just two examples of a problem that has been escalating in recent years across all companies. The primary culprit? The increasingly significant variations between periods of low and high activity. Indeed, it's not possible to maintain teams on standby to handle calls… when they don't come.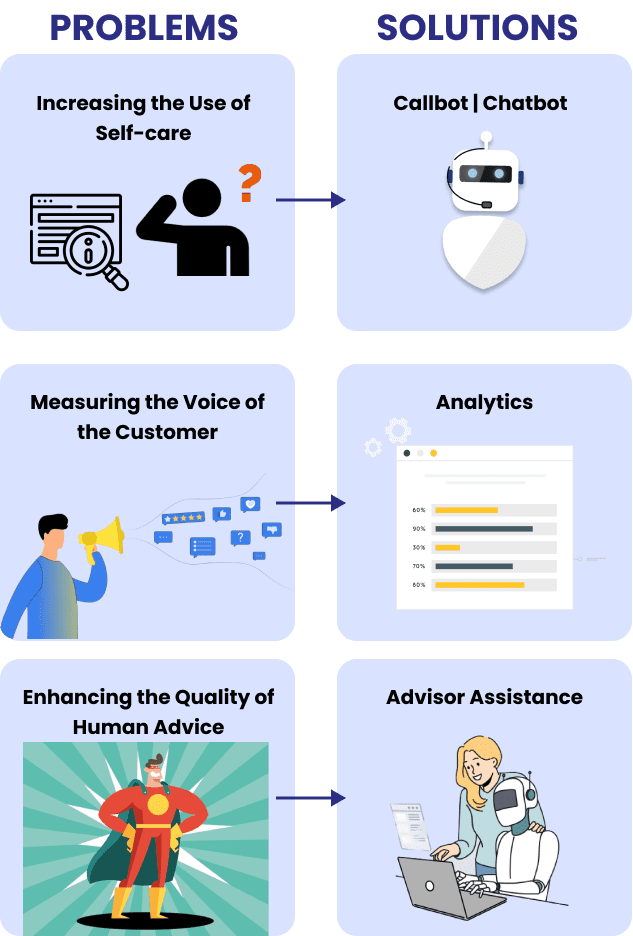 According to a recent study, 69% of consumers first try to solve their problems on their own: The most effective solution is to give more autonomy to users / customers, thanks to self-care tools.
Key #1: Process
Whether due to a malfunction, a communication error, unsettling news, or even seasonal activity, peaks in requests have common characteristics:
the requests are very similar
your customers need clear and very quick responses from you
By structuring your request handling processes, this first level can be taken over by highly scalable solutions, thus protecting the quality of the service provided by your expert advisors.
For example, in insurance, in the event of a natural disaster, customers prefer to know very quickly the terms of their coverage and what they need to prepare. And then, know when and how their request will be processed.
Key #2: Qualify in advance, thanks to AI
If, during peak times, all calls are directed to your advisors, then these will be overwhelmed, and it will be the important calls that suffer the most.
A powerful conversational AI like OWI gives you real-time, connected qualification to your call handling system:
automate what can be automated,
escalate the most sensitive requests directly to the right advisor,
organize everything else (appointment scheduling, assistance with online tools… etc).
And automate all low-value-added tasks, such as searching for information in your IT system, or re-entering information.
Artificial intelligence reinforced by automatic analysis – management of activity peaks – self-care customer relationship OWI X BPCEA
Key #3: No to bots that understand nothing
Many of us have found ourselves blocked by a chatbot or callbot that does not understand what we are asking, that tries to impose a script that does not include our problem, and that seems to be there only to prevent us from speaking to a human advisor.
But technologies have evolved. Today there are solutions already in production in large companies that offer:
Excellent natural language understanding
Real-time detection of contact reasons and emotions
Dynamic dialogue management
The ability to escalate to an advisor, by scheduling an appointment, a call transfer
-Supervision dashboards and quality management, for continuous improvement
When choosing YOUR technology, think about return on investment. A bot like OWI, which contractually guarantees an understanding above 95%, will at the same time guarantee you the highest possible return on investment. And, for the same reason, optimal customer satisfaction.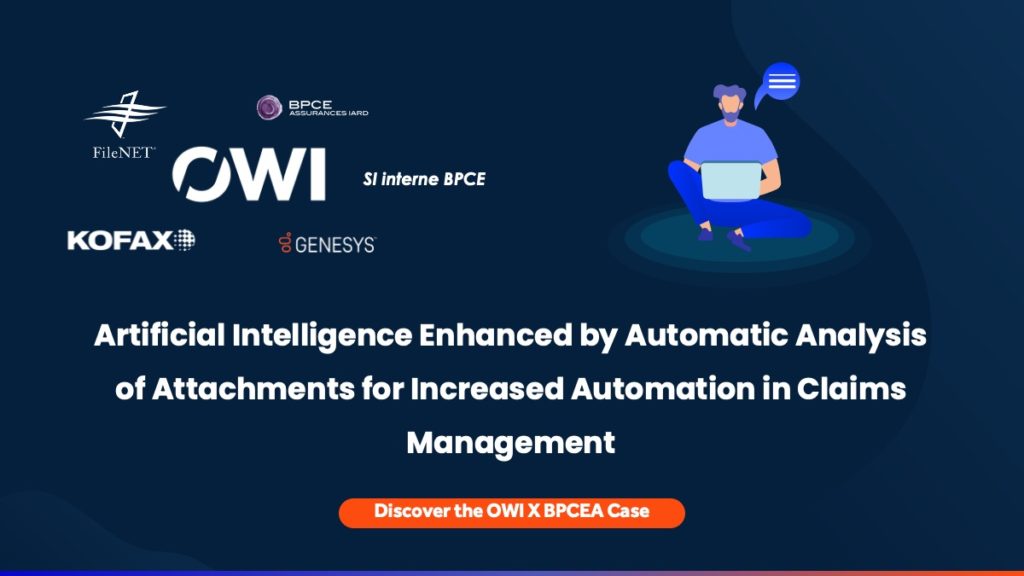 Key #4: Agility
A few minutes to adapt content to current events, a few hours to modify a rule and adjust it to an unexpected peak load, or a few days to integrate a new activity into a production use case: when business imposes its schedule, a powerful AI such as OWI shortens your change plans.
2 reasons:
Thanks to its double AI, training is like a rocket where each stage benefits from the results of the previous stage: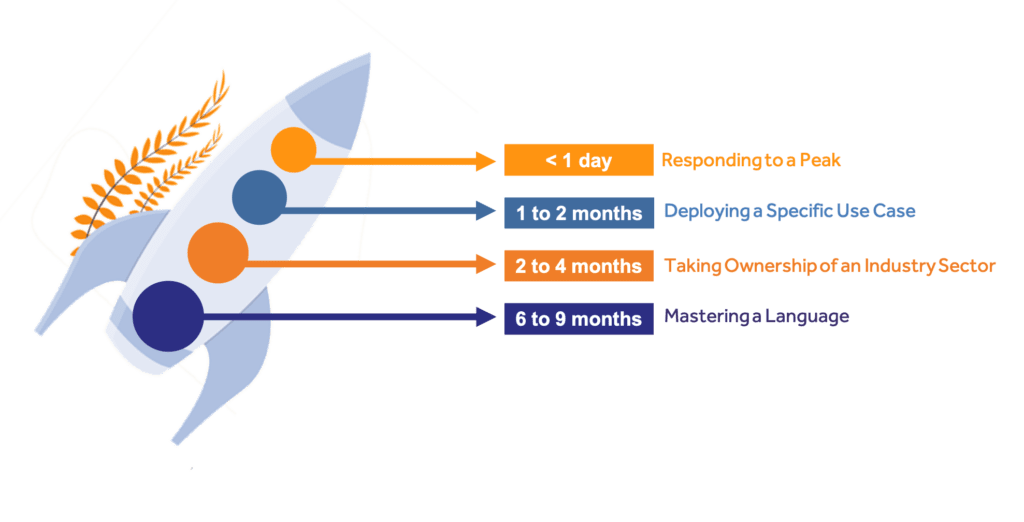 Designed to be used by businesses, the solution gives each expertise the means to intervene directly thanks to its dual Machine Learning and its back-office screens:

Customer experience managers and analysts have packaged dashboards, highlighting non-quality and areas for improvement. Subject matter experts modify or directly validate contents, with an ergonomics as simple as Word. Process managers formalize business rules, with testing tools and consistency checks. Business analysts or data scientists oversee machine learning and control the learning datasets obtained automatically from using the solution.
Solution managers validate in a test environment and decide on the activation of changes in a production environment.
In the face of the numerous challenges of customer services, artificial intelligence not only improves operational efficiency, but also provides a better customer experience, and frees advisors from low-value-added tasks.
Without any commitment on your part: